We've asked our staff to share their thoughts on the PBS documentary, Cancer: Emperor of All Maladies. This week, we'll post their comments, including how they hope it will influence the public dialogue on cancer, research and treatment.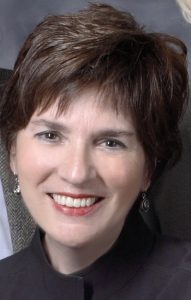 Terry Langbaum, MHS, Chief Administrative Officer at the Johns Hopkins Kimmel Cancer Center, shares her thoughts:
We are hoping that this documentary will raise awareness about the progress that has been made in treating and curing cancer over the last 50 years, and the hopeful and exciting era that is upon us for further gains in preventing, treating and curing cancer in the near future.
 
I'm hoping that it will focus public dialogue on the needs of cancer patients, including access to educational resources, psychosocial services and supportive care, and the challenges of cancer survivors as they go on to live healthy and productive lives beyond cancer.
The three-part, six-hour documentary series tells the story of cancer based on the Pulitzer Prize-winning book, The Emperor of All Maladies: A Biography of Cancer by Siddhartha Mukherjee. The documentary, billed by its producers as one of the most comprehensive of its kind yet made, features several patient stories and interviews conducted with clinicians and scientists at the Johns Hopkins Kimmel Cancer Center.