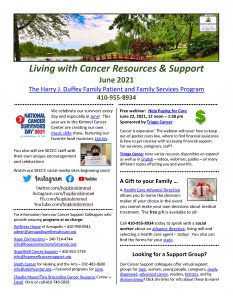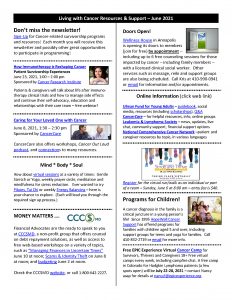 The Harry J Duffey Family Patient and Family Services Program at the Johns Hopkins Kimmel Cancer Center has compiled a list of events, activities, and resources available during the month of June. Sign up to be on our email list here.
This month includes access to support groups, survivorship webinars, financial advice, online yoga classes, and much more.
Click here to view this month's resources.